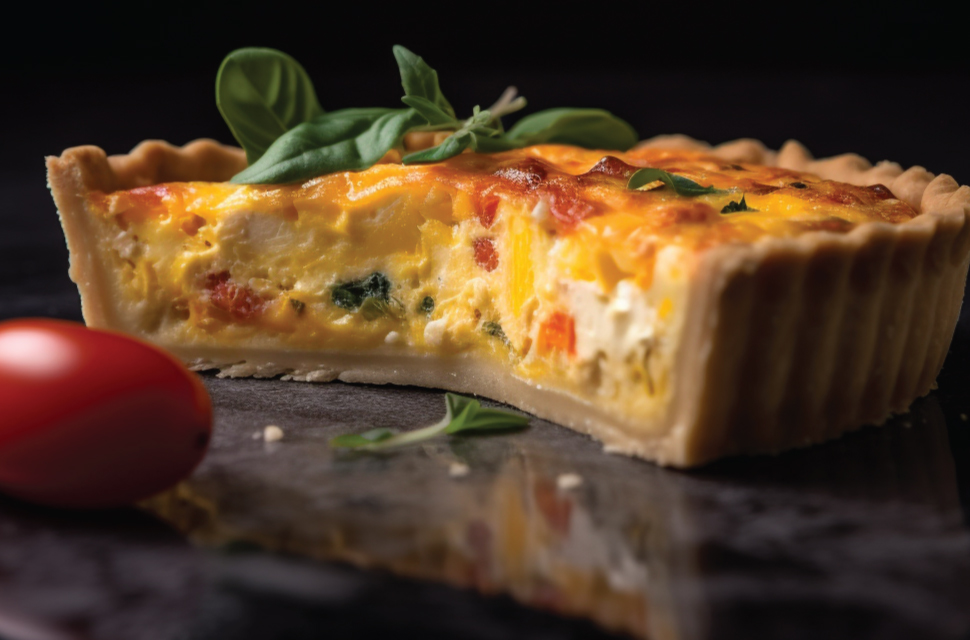 Zenag Egg Easy Quiche
Ingredients
For the Pie Crust:
1 1/4 cups all-purpose flour
1/2 teaspoon salt
1/2 cup unsalted butter, chilled and cubed
3-4 tablespoons ice water
For the Quiche Filling:
4 Zenag eggs
1 cup of milk
1/2 cup of grated cheddar cheese
1/2 cup of diced ham
1/4 cup of diced green onions
Salt and pepper to taste
Method
For the Pie Crust:
In a large bowl, whisk together the flour and salt.
Using a pastry cutter or your fingers, cut in the chilled butter until the mixture resembles coarse sand.
Gradually add the ice water, one tablespoon at a time, and mix until the dough comes together in a ball.
Turn the dough out onto a lightly floured surface and knead briefly until it is smooth.
Flatten the dough into a disk, wrap it in plastic wrap, and refrigerate for at least 30 minutes before using.
For the Quiche Filling:
Preheat the oven to 375°F (190°C).
On a lightly floured surface, roll out the chilled pie crust to fit a 9-inch (23cm) pie dish.
Transfer the pie crust to the dish and press it into the bottom and sides.
Trim the edges of the crust to create an even edge.
In a medium bowl, whisk together the Zenag eggs and milk until well combined.
Stir in the grated cheddar cheese, diced ham, and diced green onions.
Season with salt and pepper to taste.
Pour the egg mixture into the prepared pie crust.
Bake the quiche for 35-40 minutes or until the center is set and the crust is golden brown.
Let the quiche cool for a few minutes before slicing and serving.