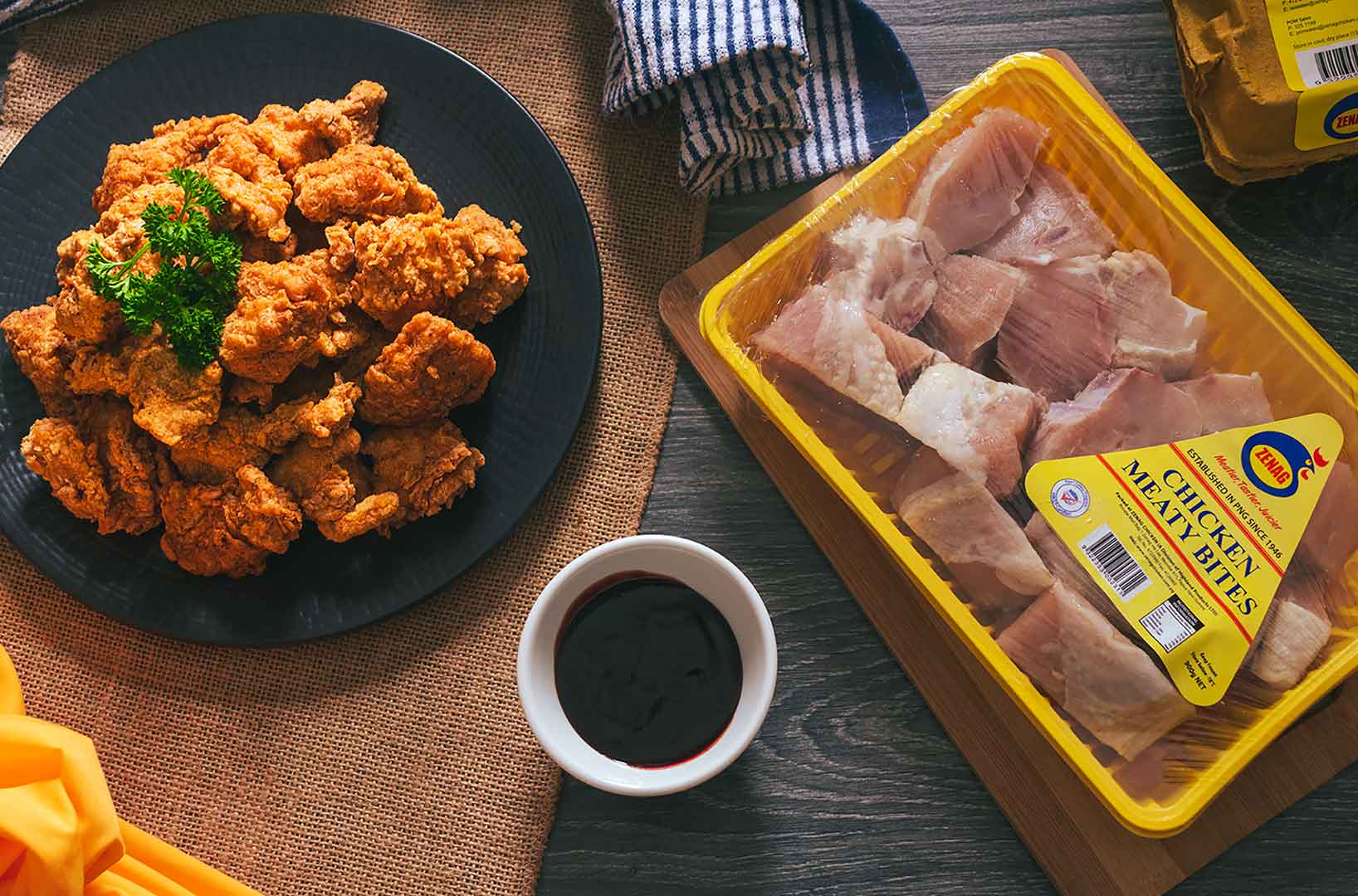 Zenag Chicken Nuggets
Ingredients
1 Tray Meaty Bites cut into chunks
½ cup milk
2 tbsp lemon juice
1 cup all purpose flour
1 cup plain breadcrumbs
3 tbsp powdered sugar
1 tbsp garlic powder
2 tsp salt
2 tsp paprika
1 tsp baking powder
1 tsp black pepper
3 tbsp powdered sugar
1 tbsp garlic powder
2 tsp salt
2 tsp paprika
1 tsp baking powder
Method
1. Start by placing your chicken in a large zip close bag and adding in milk and lemon juice. Smoosh around to get all the chicken coated and let sit for 20 to 30 minutes.
2. Meanwhile heat at least an inch deep of oil to 160°C.
3. Combine the flour, breadcrumbs, powdered sugar, garlic powder, paprika, salt and pepper in a bowl and mix thoroughly.
4. Drain the marinade from the chicken and discard. Dip each piece of chicken in the breadcrumb mixture, coating completely, and then carefully add to the fryer.
5. Cook in small batches so you do not decrease the temperature of the oil.
6. Fry for 3 to 5 minutes, until the chicken is a deep golden brown, then place chicken on a wire cooling rack to cool slightly. Keep cooking until all chicken is done. Enjoy!