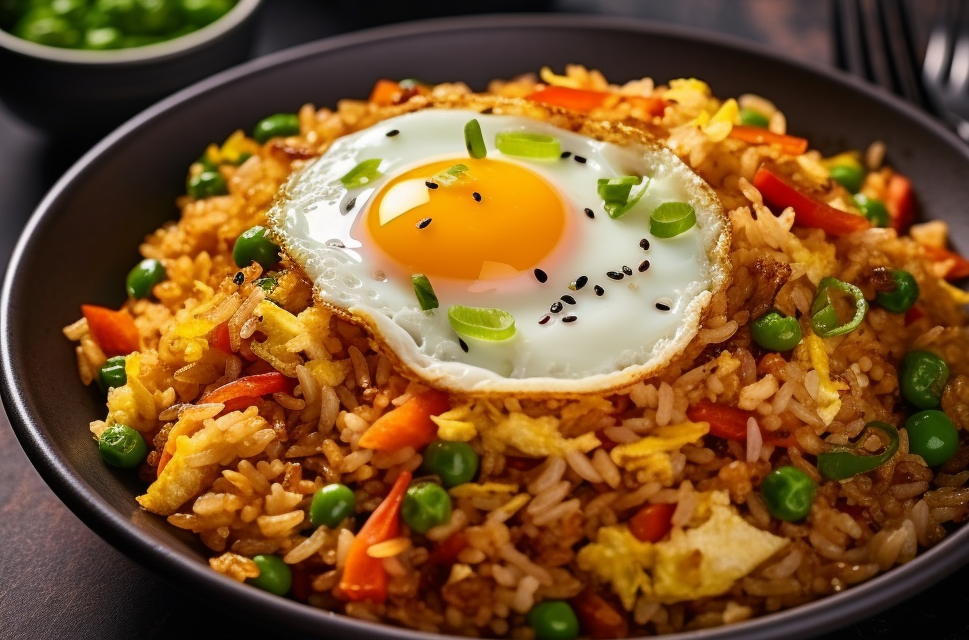 Simple Zenag Egg Fired Rice
Ingredients:
2 cups cooked and cooled rice (best if a day old)
4 Large Eggs, beaten
1 cup mixed vegetables (peas, carrots, corn)
3 green onions, finely chopped
2 cloves garlic, minced
2 tablespoons soy sauce
1 tablespoon oyster sauce (optional)
1 tablespoon vegetable oil
Salt and pepper to taste
Method
Prep Ingredients:

Ensure all ingredients are chopped and ready before you start cooking.

Scramble Eggs:

Heat oil in a large pan over medium heat. Pour in beaten eggs, stirring gently until just cooked. Remove from the pan and set aside.

Sauté Vegetables:

In the same pan, add a bit more oil if needed. Sauté garlic until fragrant, then add mixed vegetables. Cook until they are tender but still vibrant.

Add Rice:

Stir in the cooked rice, breaking up any clumps. Ensure it's well combined with the vegetables.

Combine Egg:

Return the scrambled eggs to the pan, mixing them through the rice and vegetables.

Season:

Pour soy sauce and oyster sauce over the rice mixture. Stir well to evenly coat everything. Season with salt and pepper to taste.

Finish with Green Onions:

Toss in chopped green onions, reserving some for garnish.

Serve:

Once everything is heated through, serve the egg fried rice hot, garnished with additional green onions if desired.
Enjoy your homemade Egg Fried Rice!