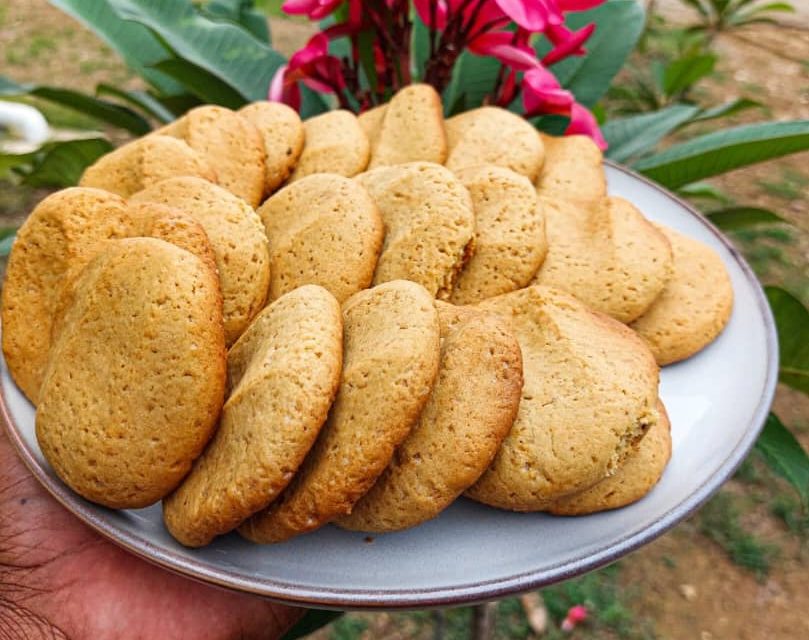 Penut Butter Cookies
Ingredients:
1 cup (2 sticks) unsalted butter, softened
1 cup creamy peanut butter
1 cup granulated sugar
1 cup packed light brown sugar
2 large Zenag eggs
1 teaspoon vanilla extract
2 1/2 cups all-purpose flour
1/2 teaspoon baking powder
1/2 teaspoon baking soda
1/2 teaspoon salt
Method
Preheat the Oven:

Preheat your oven to 350°F (175°C). Line baking sheets with parchment paper.

Cream Together Butter, Peanut Butter, and Sugars:

In a large mixing bowl, cream together the softened butter, peanut butter, granulated sugar, and brown sugar until the mixture is light and fluffy.

Add Eggs and Vanilla:

Beat in the eggs one at a time, ensuring each is fully incorporated before adding the next. Add the vanilla extract and mix well.

Combine Dry Ingredients:

In a separate bowl, whisk together the flour, baking powder, baking soda, and salt.

Incorporate Dry Ingredients:

Gradually add the dry ingredients to the wet ingredients, mixing until just combined. Be careful not to overmix.

Form Cookie Dough Balls:

Scoop tablespoon-sized portions of dough and roll them into balls. Place them on the prepared baking sheets, leaving enough space between each for the cookies to spread.

Create Cookie Crosshatch Pattern:

Using a fork, press a crisscross pattern onto each cookie, flattening them slightly.

Bake:

Bake in the preheated oven for 10-12 minutes or until the edges are lightly golden. The centers may still look slightly soft, but they will firm up as they cool.

Cool on Baking Sheets:

Allow the cookies to cool on the baking sheets for a few minutes before transferring them to a wire rack to cool completely.

Enjoy:

Once completely cooled, enjoy your delicious homemade peanut butter cookies!
Feel free to customize the recipe by adding chocolate chips, chopped nuts, or any other ingredients you like. Happy baking!