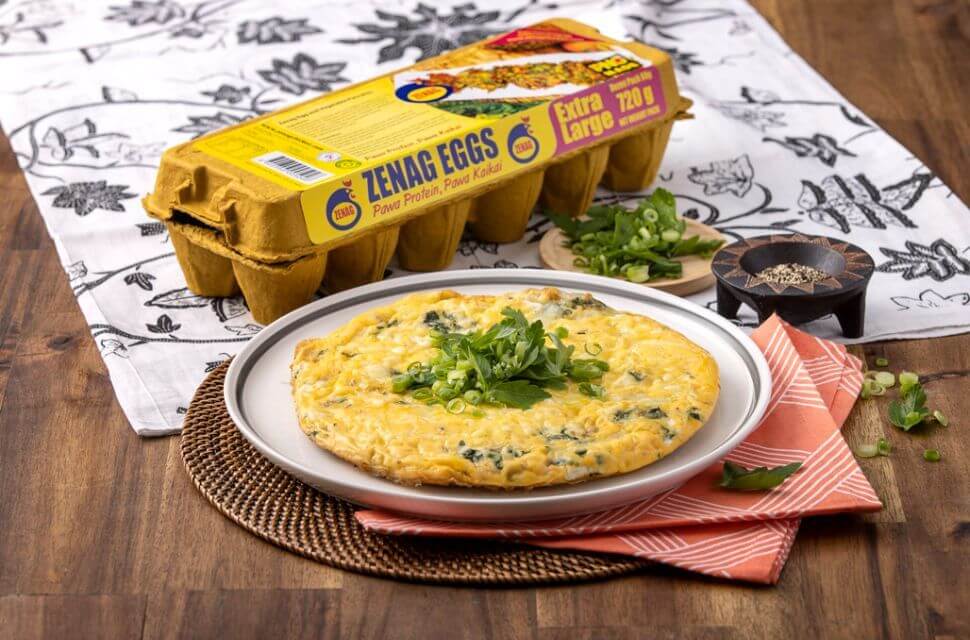 Choko Tip Omelette
Ingredients
2 x Zenag Eggs
2 tbsp chopped onion or shallots
1½ fresh baby chocko tips
Method
Spray a non stick frying pan with cooking oil or add a knob of butter to a medium heated pan. Gently cook onion over medium heat until tender. Add chocko tips and cook until soft, stirring occasionally. Set aside.

Beat Zenag Eggs and season with salt and pepper. 

Pour in the Zenag Egg mixture into the pan and move the pan around to spread the egg mixture out evenly. As the mixture begins to firm up and sets at the edges, add the onion/choko tips on one side of the omelette, and using a spatula gently fold one half over the onion/choko. 

When the omelette turns brown, remove from the pan and slide onto a plate to serve.