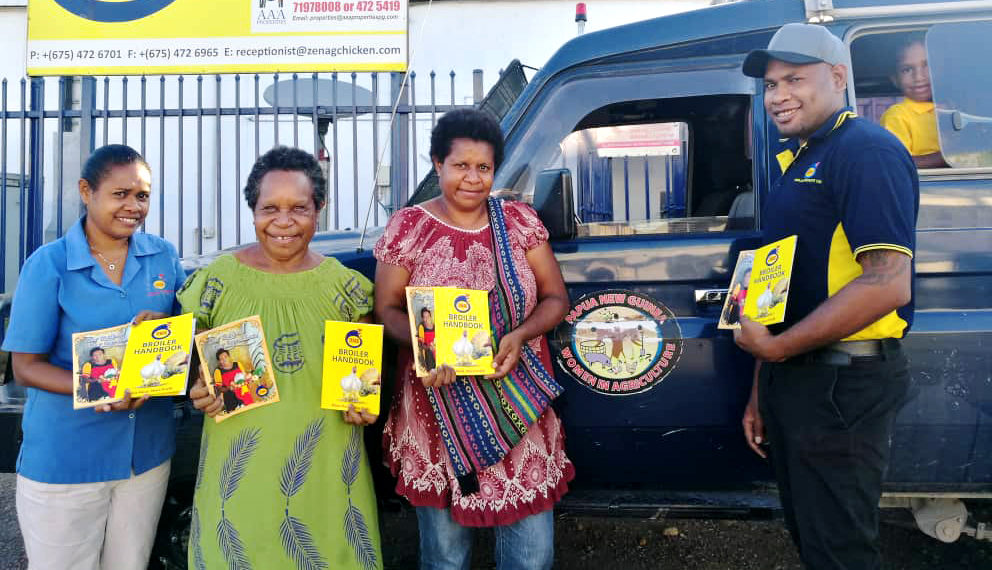 Zenag Donates Resource Books to PNG Women's Group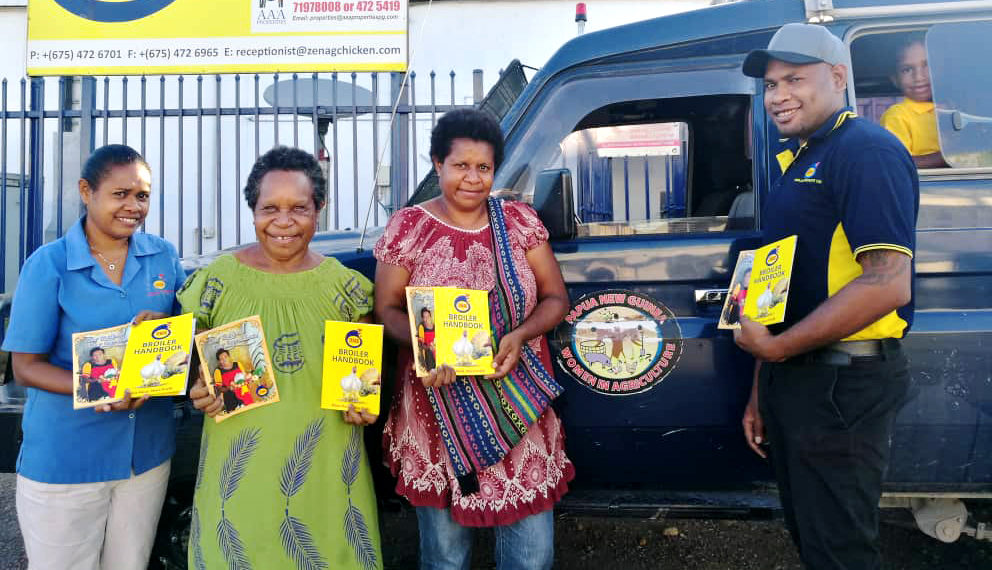 Zenag Donates Resource Books to PNG Women's Group
Source: Zenag | Date: November 8, 2021 | Article by: Editor
Zenag Donates resource books to PNG Women in Agriculture (PNGWiA) to support the Empowering Women Program facilitated by PNGWiA.
The program aims to upskill rural women on the basic life skills necessary to sustain their living in the community.
The resources shared include a broiler farming guide to equip women with the foundational agricultural skills to setup and independently manage their own businesses.
"We're so grateful for Zenag's continuous commitment and support" – Maria Linibi, PNGWiA President.
Low literacy is a major challenge many rural women face. Not being able to read and write significantly limits their ability to independently support themselves and their families.
"I strongly believe that education plays such a vital role in empowering women. The more knowledge and skills women have, the more likely they'll be able to create their own sources of income and help sustain and improve their standard of living. We are so thankful to Zenag Chicken for sharing their valuable resources." Mrs Linibi said.
"We strongly believe in equality of opportunity. Education is empowerment. We hope the resources we share with the PNGWiA will equip rural women with the foundational skills to build their confidence and increase their independence to support their families." – John Tamean, Zenag Chicken