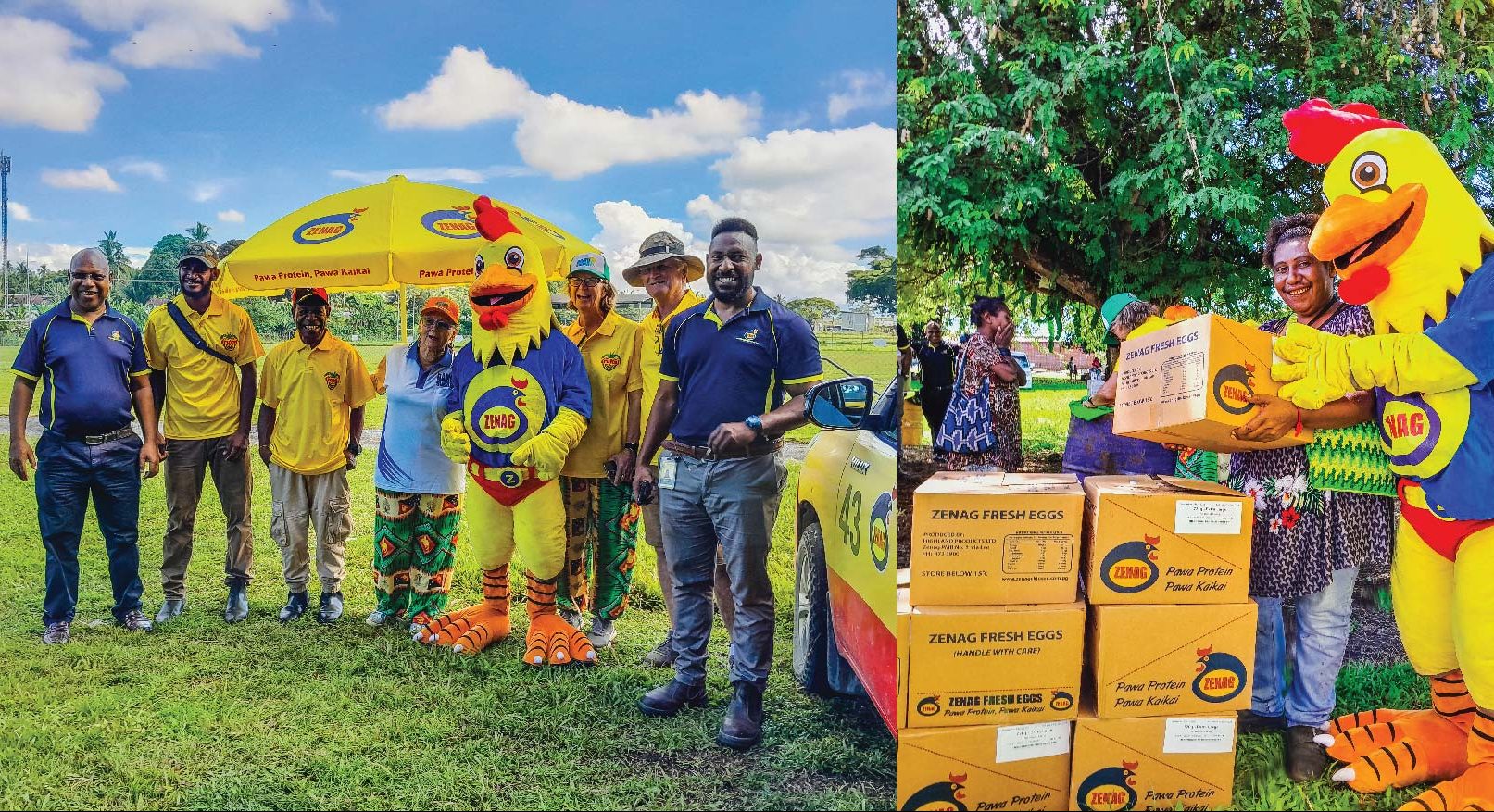 Zenag Chicken Enhances Morobe Show Experience with Generous Egg Donation to SingSing Group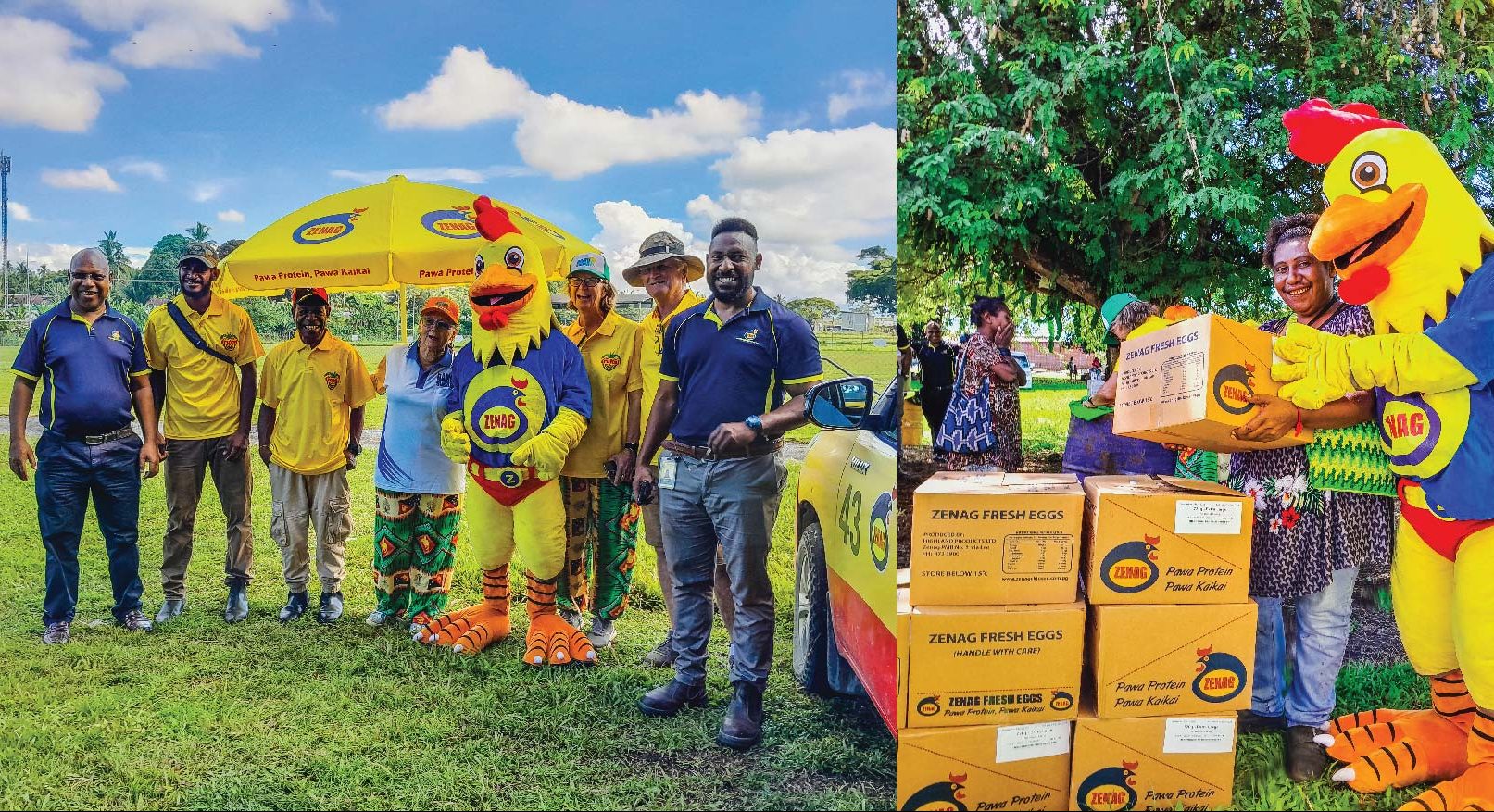 Zenag Chicken Enhances Morobe Show Experience with Generous Egg Donation to SingSing Group
Source: Zenag | Date: 9th of Oct 2023  | Article by: Zenag Admin
In a spirit of community support, Zenag Chicken has stepped up to the occasion by generously donating 65 cartons of eggs to the SingSing group participating in the highly anticipated 2023 Morobe Show in Lae, Papua New Guinea.
The SingSing group, renowned for its vibrant cultural performances, is a vital contributor to the Morobe Show, showcasing the diverse traditions and heritage of Papua New Guinea. Zenag Chicken's donation not only aims to uplift the morale of the performers but also reflects a commitment to fostering cultural appreciation and community bonds.
Paul Drua, a representative from Zenag Chicken, expressed enthusiasm about the donation, stating, "We are delighted to support the SingSing group and contribute to the success of the Morobe Show. This donation symbolizes our appreciation for the rich cultural diversity that defines Papua New Guinea. We wish the SingSing group an outstanding performance."
As anticipation builds for the 2023 Morobe Show, Zenag Chicken's contribution adds a meaningful touch to the event. This act of corporate social responsibility underscores the positive impact businesses can have on local cultural celebrations, promoting a sense of togetherness and shared pride.