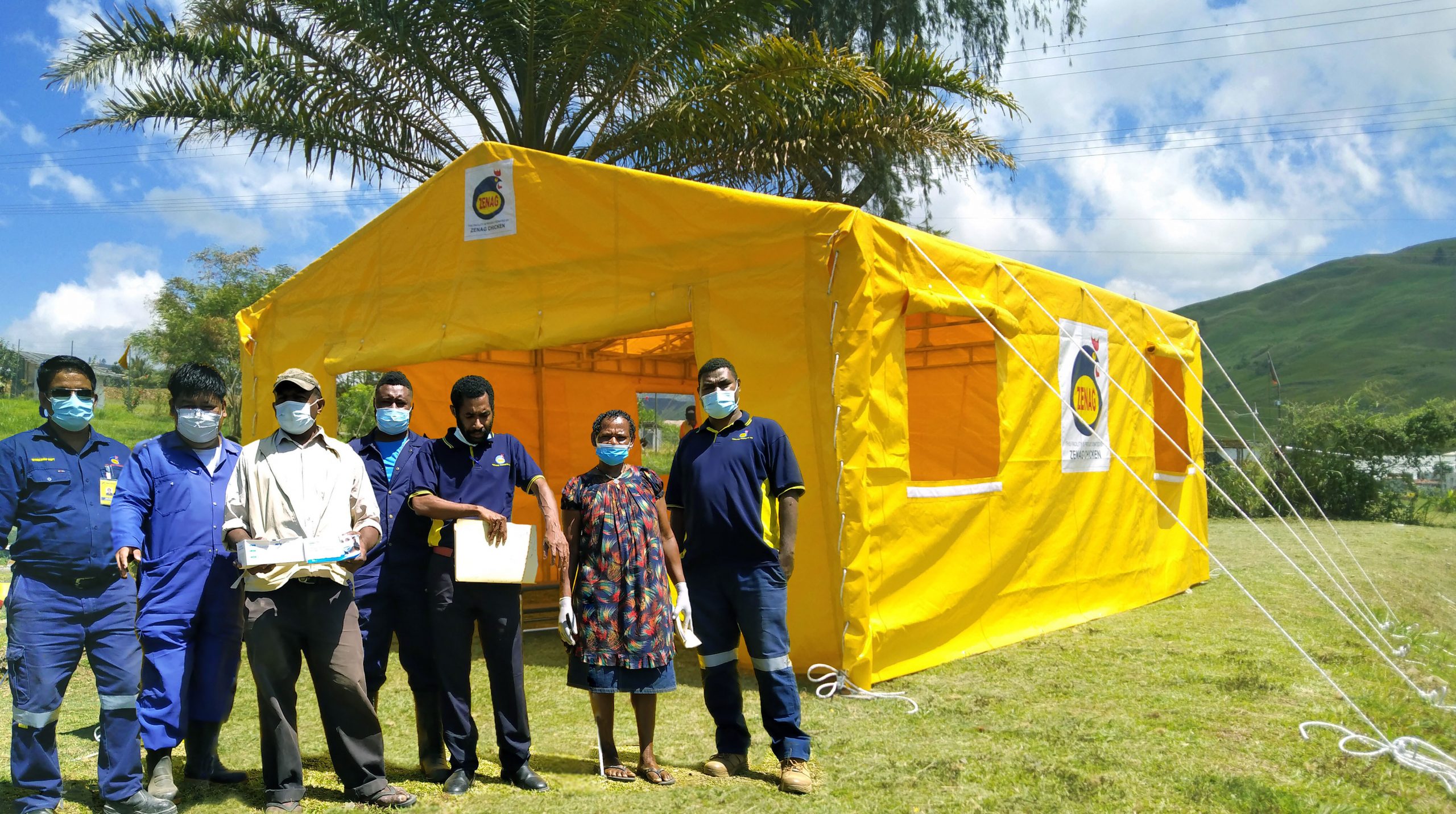 Zenag Aids Mumeng Health Center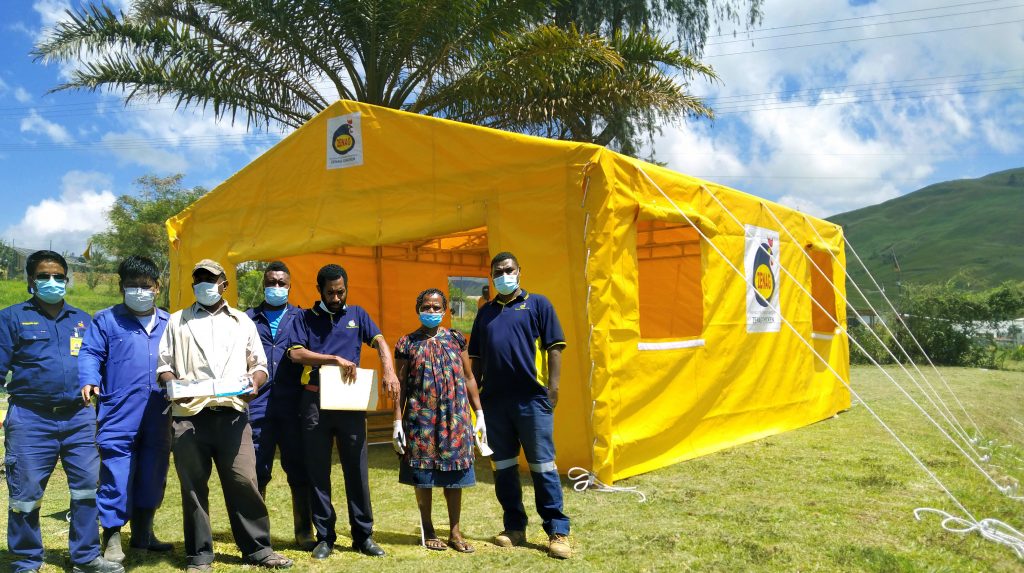 Zenag Aids Mumeng Health Center
Source: Post Courier | Date: November 23, 2021| Article by: ZEBEDEE GIAME
AMID the coronavirus pandemic support from all partners in society is a show of solidarity and resilience.
Mumeng health officer in charge Mond Kelly, when receiving a donation of personal protective equipment and mobile tent worth K26,000 from Zenag Chicken last week said many rural health facilities are in dire need of funding and equipment support.
Mr Kelly, in thanking the company management for this timely assistance, said it shows how the public and private sector can collectively address issues in communities.
"On behalf of myself and the health staff here at Mumeng, I would like to take this opportunity to say thank you to the company director and management team and others who have approved our request and have joined us in helping to break the transmission of the coronavirus," Mr Kelly said. He added it was the first of its kind for the health centre.
Zenag chicken development coordinator Donald Yara said the donation given is to help stop the spread of COVID  -19 during this period.
"As a Company, we a proud to support basic service delivery in the rural areas where government services and support cannot be fully accessed."